What's Hot in DelRay Beach
Hot New Games!
Bubbles, Robotron, Sinister, Splat & Stargate
Classic Pinball Machines & Arcade Games
Museum Rates
Weekly Promotions
Two for $25 Tuesdays: $25 for 2 Daily Re-Entry Pass
Family Day Sunday's: $45 for 4 Daily Re-Entry Pass ($10 Per Additional Guest, May Not Exceed 10 People)
All games are set to FREE play with entry pass
NO COINS REQUIRED!
Specials cannot be combined with coupons or other offers.
Silverball VIP Memberships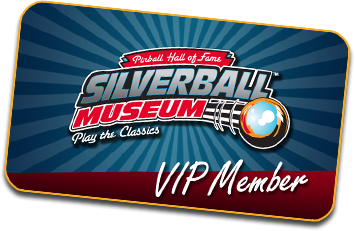 Silverball Parking
The museum is situated in a large municipal lot with 8-hour parking. If the lot is full, there are multiple garages and lots nearby, one even offers valet parking, which is a 5-minute walk away from the museum.