Classic Fun - Retro Pinball & Arcade Games
Celebrate at Silverball
Plan a party to remember!
No matter what you are celebrating with your friends, family, or co-workers, pinball is fun for everyone!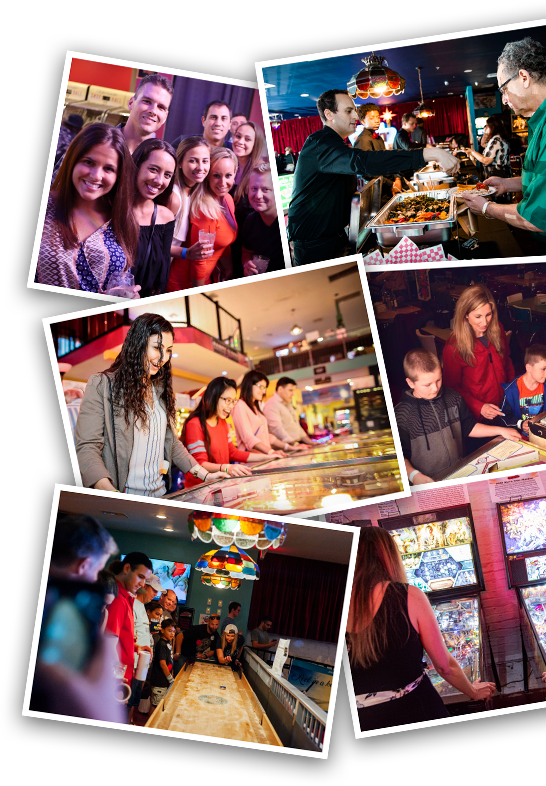 Admission Rates
Kids 4 & Under
With Adult Paid Admission
All games are set to FREE play with entry pass
NO COINS REQUIRED!
Specials cannot be combined with coupons or other offers.
The Best All-Day
Happy Hour
Monday-Friday 4 PM-7 PM
ALL DRINKS
HALF PRICE + $7 FOOD MENU
@ TILT! BAR
Become a
SILVERBALL VIP
Enjoy unlimited play and
discounted food & drinks
at a great monthly rate!
Silverball Parking
The museum is situated in a large municipal lot with 8-hour parking. If the lot is full, there are multiple garages and lots nearby, one even offers valet parking, which is a 5-minute walk away from the museum.